Please Read all the Legal Terms & Conditions
Help us protect each other and well as the wildlife, yes?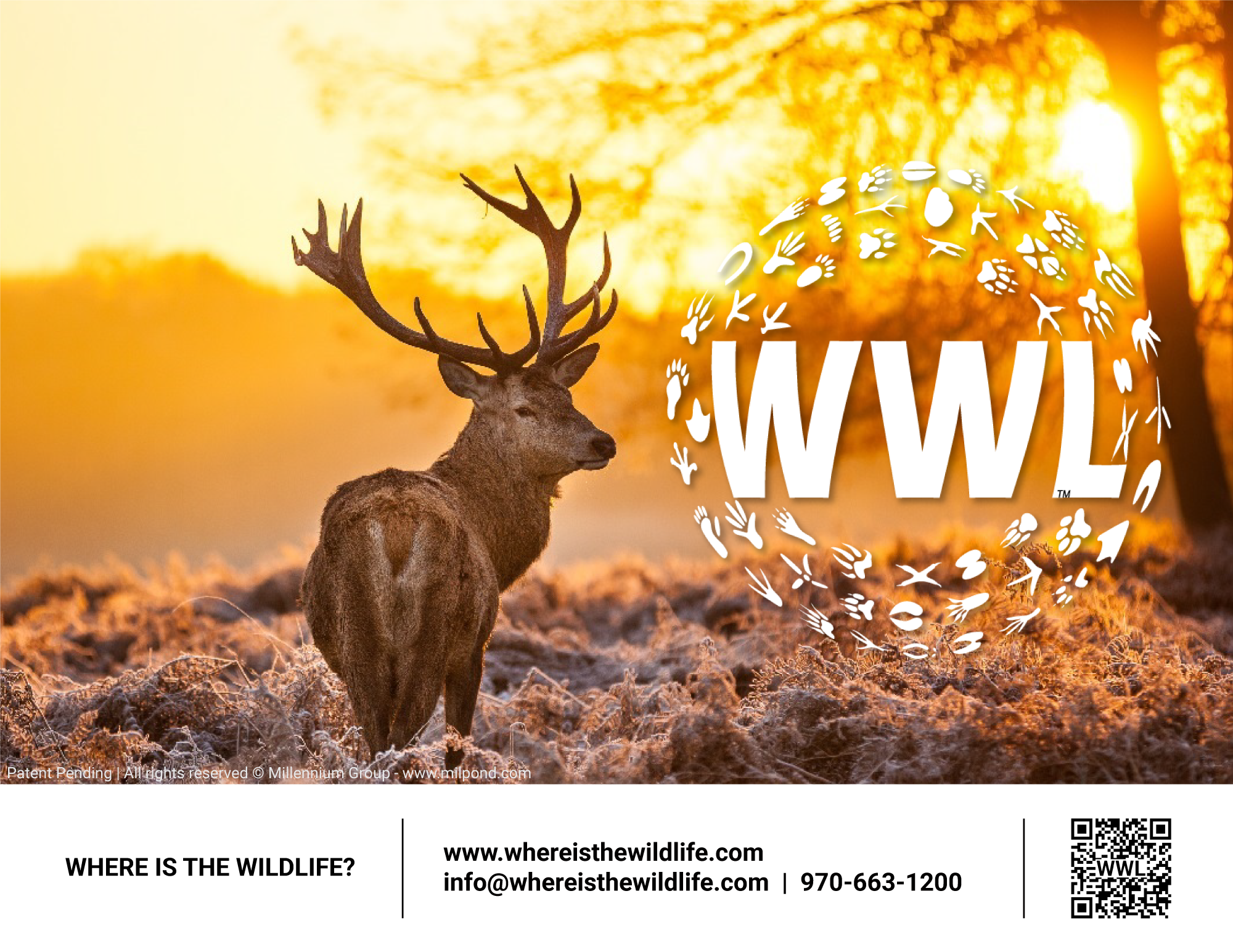 Where is the Wildlife is a mobile/web tool for finding wildlife, sharing, conservation, best practices and crowdsourcing critical information for the purpose of honoring sustainable, enjoyable and safe Wildlife Tourism and viewing.
Legal Terms & Conditions
By visiting our website and using Where is the Wildlife App and Web you agree to these terms.  If you do not agree, do not use the service.  We may alter these terms in the future.  If you disagree with any of the changes, do not use the service.  You agree to use the information, resources, services, products and tools we provide you solely for the purposes intended and stated herein.
Wherein, you understand that:
First and foremost our Resources are to be used in conjunction with the Code of Conduct for Wildlife Viewing.
You agree that you are participating and submitting content in good faith and that any content you contribute is your own. If you are not the content owner, you must have permission from the owner prior to contributing.
Any content you contribute will be used for the purposes of running and maintaining the site and associated mobile applications. Furthermore, any content you contribute may be shared with other groups or organizations for research purposes.
By contributing to the site, you are granting us a non-exclusive license to use your content. Your content will always remain yours and you can delete it at any time. Back-up copies may remain in our databases for quite some time, but will not be accessible to the public.
Any content you contribute to the site through the web or a mobile application will be available to everyone who uses the site or related mobile application. If you are not comfortable with this, don't use this service.
Think before you post any information that would identify you personally to the site, including your full name, your home address, telephone number (landline or mobile), email address, or school. If you are under age, do not post this information to the site at all. Think before you post any information or photos that would identify yourself, a child, family member or any other individual.
We reserve the right to refuse service to anyone, and to cancel accounts or limit participant or guest access for any reason, for anything a participant says, writes, or uses our services to do.
In order to access our Resources, you may be required to provide certain information about yourself (such as identification, contact details, etc.) as part of the registration process, or as part of your ability to use the Resources. You agree that any information you provide will always be accurate, correct, and up to date.
You are responsible for maintaining the confidentiality of any login information associated with any account you use to access our Resources. Accordingly, you are responsible for all activities that occur under your account/s.
Accessing (or attempting to access) any of our Resources by any means other than through the means we provide, is strictly prohibited. You specifically agree not to access (or attempt to access) any of our Resources through any automated, unethical or unconventional means.
Engaging in any activity that disrupts or interferes with our Resources, including the servers and/or networks to which our Resources are located or connected, is strictly prohibited.
Attempting to copy, duplicate, reproduce, sell, trade, or resell our Resources is strictly prohibited.
You are solely responsible any consequences, losses, or damages that we may directly or indirectly incur or suffer due to any unauthorized activities conducted by you, as explained above, and may incur criminal or civil liability.
We may provide various open communication tools on our website. If you choose to use these tools to submit any type of content to our website, then it is your personal responsibility to use these tools in a responsible, legal and ethical manner.
We have the right at our sole discretion to remove any content that, we feel in our judgment does not comply with this User Agreement, along with any content that we feel is otherwise offensive, harmful, objectionable, inaccurate, or violates any 3rd party copyrights or trademarks. We are not responsible for any delay or failure in removing such content. If you post content that we choose to remove, you hereby consent to such removal, and consent to waive any claim against us.
You agree to indemnify and hold harmless www.WhereistheWildlife.com and its parent company and affiliates, and their directors, officers, managers, employees, donors, agents, and licensors, from and against all losses, expenses, damages and costs, including reasonable attorneys' fees, resulting from any violation of this User Agreement or the failure to fulfill any obligations relating to your account incurred by you or any other person using your account. We reserve the right to take over the exclusive defense of any claim for which we are entitled to indemnification under this User Agreement. In such event, you shall provide us with such cooperation as is reasonably requested by us.
Limitation of Warranties
By using our mobile app and website, you understand and agree that all Resources we provide are "as is" and "as available". This means that we do not represent or warrant to you that:  the use of our Resources will meet your needs or requirements; the use of our Resources will be uninterrupted, timely, secure or free from errors; the information obtained by using our Resources will be accurate or reliable, and any defects in the operation or functionality of any Resources we provide will be repaired or corrected.
Any content downloaded or otherwise obtained through the use of our Resources is done at your own discretion and risk, and that you are solely responsible for any damage to your computer or other devices for any loss of data that may result from the download of such content.  No information or advice, whether expressed, implied, oral or written, obtained by you from www.WhereistheWildlife.com or through any Resources we provide shall create any warranty, guarantee, or conditions of any kind, except for those expressly outlined in this User Agreement.
Limitation of Liability
In conjunction with the Limitation of Warranties as explained above, you expressly understand and agree that any claim against us shall be limited to the amount you paid, if any, for use of products and/or services. Www.WhereistheWildlife.com will not be liable for any direct, indirect, incidental, consequential or exemplary loss or damages which may be incurred by you as a result of using our Resources, or as a result of any changes, data loss or corruption, cancellation, loss of access, or downtime to the full extent that applicable limitation of liability laws apply.
Copyrights/Trademarks
All content and materials available on www.WhereistheWildlife.com, including but not limited to text, website name, code, and logos are the intellectual property of www.WhereistheWildlife.com, and are protected by applicable copyright and trademark law. Any inappropriate use, including but not limited to the reproduction, distribution, display or transmission of any content on this site is strictly prohibited, unless specifically authorized by www.WhereistheWildlife.com.
Termination of Use
You agree that we may, at our sole discretion, suspend or terminate your access to all or part of our website and Resources with or without notice and for any reason, including, without limitation, breach of this User Agreement. Any suspected illegal, fraudulent or abusive activity may be grounds for terminating your relationship and may be referred to appropriate law enforcement authorities. Upon suspension or termination, your right to use the Resources we provide will immediately cease, and we reserve the right to remove or delete any information that you may have on file with us, including any account o
r login information.
Governing Law
This website is controlled by the Millennium Group from our offices located in the state of Colorado, USA. It can be accessed by most countries around the world. As each country has laws that may differ from those of Colorado, by accessing our website, you agree that the statutes and laws of Colorado , without regard to the conflict of laws and the United Nations Convention on the International Sales of Goods, will apply to all matters relating to the use of this website and the purchase of any products or services through this site.
Furthermore, any action to enforce this User Agreement shall be brought in the federal or state courts located in USA, Colorado. You hereby agree to personal jurisdiction by such courts, and waive any jurisdictional, venue, or inconvenient forum objections to such courts.
Privacy & Personal Information
We are committed to keeping your personally identifiable information secure. We will not sell your email address, personal information, or your words, or reuse them without your permission except for promotional purposes or other campaigns within the site itself.
We gather anonymous, aggregated usage statistics to help us better understand how people use our web and mobile software so that we can improve it.
We will do our best to continue to provide the mobile applications and site, to make sure that all users abide by these terms, and to make sure that the site is safe to use. However, we can't guarantee this and we will not be liable for any damages stemming from the use of or inability to use the web site, mobile applications, or any of their contents or from any action taken (or not taken) as a result of using the web site or any such contents.
What personal data we collect and why we collect it
When visitors leave comments on the site we collect the data shown in the comments form, and also the visitor's IP address and browser user agent string to help spam detection.
An anonymized string created from your email address (also called a hash) may be provided to the Gravatar service to see if you are using it. The Gravatar service privacy policy is available here: https://automattic.com/privacy/. After approval of your comment, your profile picture is visible to the public in the context of your comment.
If you upload images to the website, you should avoid uploading images with embedded location data (EXIF GPS) included. Visitors to the website can download and extract any location data from images on the website.
If you leave a comment on our site you may opt-in to saving your name, email address and website in cookies. These are for your convenience so that you do not have to fill in your details again when you leave another comment. These cookies will last for one year.
If you visit our login page, we will set a temporary cookie to determine if your browser accepts cookies. This cookie contains no personal data and is discarded when you close your browser.
When you log in, we will also set up several cookies to save your login information and your screen display choices. Login cookies last for two days, and screen options cookies last for a year. If you select "Remember Me", your login will persist for two weeks. If you log out of your account, the login cookies will be removed.
If you edit or publish an article, an additional cookie will be saved in your browser. This cookie includes no personal data and simply indicates the post ID of the article you just edited. It expires after 1 day.
Articles on this site may include embedded content (e.g. videos, images, articles, etc.). Embedded content from other websites behaves in the exact same way as if the visitor has visited the other website.
These websites may collect data about you, use cookies, embed additional third-party tracking, and monitor your interaction with that embedded content, including tracking your interaction with the embedded content if you have an account and are logged in to that website.
If you request a password reset, your IP address will be included in the reset email.
If you leave a comment, the comment and its metadata are retained indefinitely. This is so we can recognize and approve any follow-up comments automatically instead of holding them in a moderation queue.
For users that register on our website (if any), we also store the personal information they provide in their user profile. All users can see, edit, or delete their personal information at any time (except they cannot change their username). Website administrators can also see and edit that information.
If you have an account on this site, or have left comments, you can request to receive an exported file of the personal data we hold about you, including any data you have provided to us. You can also request that we erase any personal data we hold about you. This does not include any data we are obliged to keep for administrative, legal, or security purposes.
Visitor comments may be checked through an automated spam detection service.If you have any question or comment about these our Terms of Service or Privacy Policy as outlined above, you can contact us at: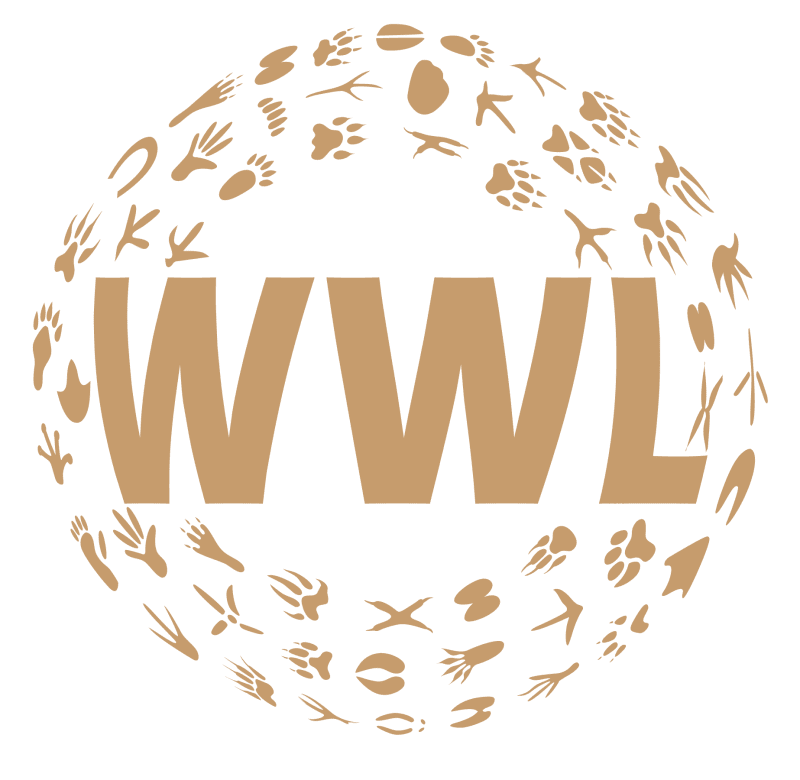 Where is the Wildlife
Millennium Group
1724 Topaz Drive
Loveland, CO 80537
970-663-1200